HSEQ Audit Management System
Tadqeeq is a comprehensive and integrated solution help companies manage HSE audit process. It is designed to meet an organizations Audit management requirements throughout all levels of the organization, automating auditing processes ranging from planning, scheduling, conducting, reporting and action followup. The interactive dashboards and roll-up reporting functions provide companies with an overview of all audit and assessment activities in real time.
Tadqeeq Audit & Assessment Solution provides the capability to manage internal, external or 3rd party audits,full or cyclic audits across one specific or any number of compliance management systems.
Flexible workflow, Meeting organizer to schedule & Track meetings at each stage of Audit process,email notification and customized email content.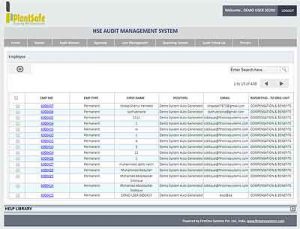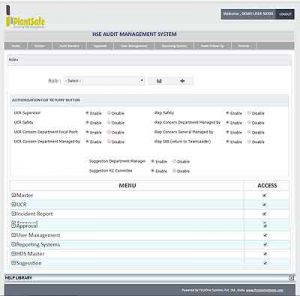 HSEQ Audit is developed using advanced technology. It is Microsoft .NET based application integrating to Enterprise Application such as SAP specifically for workflow based on SAP OM reporting structure.
HSEQ Audit empowers the internal audit department to save essential time, increase efficiency and maximize the power of collaborative working. It integrates all aspects of the audit cycle such as audit scope definition (checklist preparation), planning ,scheduling ,conducting audit, audit reporting, root cause analysis, corrective preventive action, performing & tracking recommended action, management program and closing audit.
Meeting Organizer adds the capability to have the meeting history at each stage of the audit process. Flexible reporting systems empowers the audit department to define customized report at various dimension with graphical reporting capability.
Functional Features
Standards Compliance.Eg. ISO 14001,OHSAS 18001
Internal Auditing
Creating Audit,Planning and Scope Definition
Scheduling and Audit Team Preparation
Conduct Audit
Audit Preparation
Report & Approve Findings
Roote Cause Analysis
CAPA: Corrective & Preventive Action
Performing & Tracking recommended action
Management Program
Audit Closing
Meeting Organizer
Scheduling,tracking multiple meeting at every stage
Flexible workflow and email notification at every stage
Workflow and Notification based on RASI Matrix
Conference Room Booking
Unlmited Standard Definition
Unlimited Caluse, Sub Clause Definitio
Unlimited Checklist/ Audit Questionnaires Definition
Full Audit and Cyclic Audit
Meeting Organizer
Technical Features
Authentication:Windows AD,Single Sign-On
Workflow: Flexible Workflow, Multiple Approval Path
Workflow: Can return the report to previous stage
Workflow: Email Notification at every stage
SAP Integration,Workflow Based on SAP-HR-OM
Authorization :Role Based Authorization and multiple role per user
Delegation of Authority
User Sepcific Dashboard
Reminders & Escalation Procedure
Equipment List Upload & Employee data Upload
Configurable Email Template
Help Library
Reporting Tool and Analysis System
Configurable Reporting System
Graphical Analysis & Tabuler Report
Customizable Grouping, Sorting, Filtering
User Specific Dashboard and Statistics
Report Destination: E-Mail, Printer, Screen, File